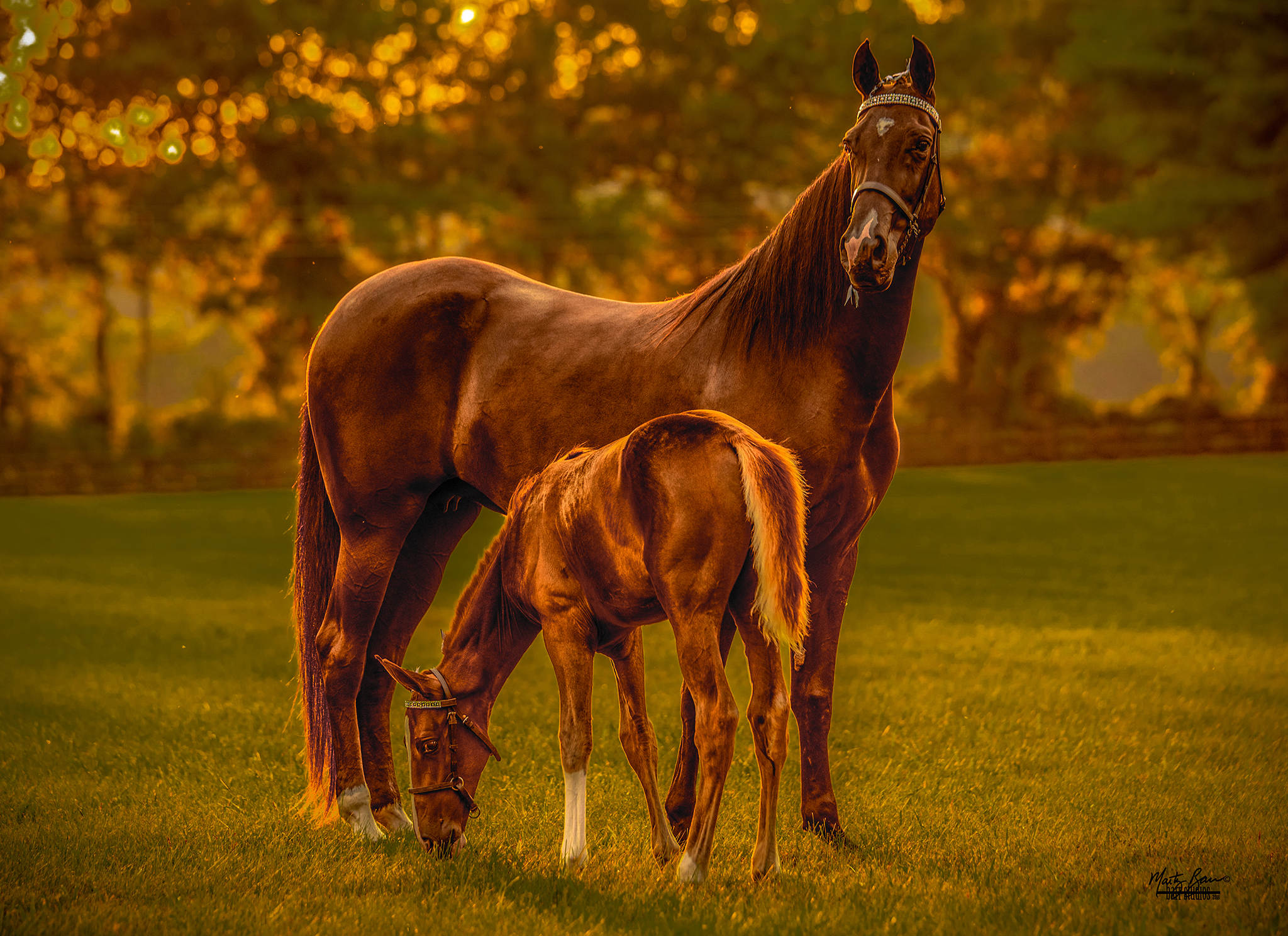 January 1, 2007 TWHBEA began requiring the all foals be parentage verified through DNA.
In order for parentage verification to be accomplished through DNA, it is necessary that the sire and dam both be DNAed. TWHBEA must have a request for the conversion of the stored blood samples (click here for form) at a fee of $45.00 each. This conversion request for the sire and dam can be made at the time application for registration if a foal is submitted. If the stored sample is not viable or if there is no stored sample a red top tube of blood will be required for 2 reasons: 1) to verify that the sample is from the same horse as originally tested, and 2) to extract the DNA.
Upon receipt of a completed in order application for registration of a foal TWHBEA will issue a hair sample kit that will contain a sheet of paper with instructions for the collection of the hair sample, and a self-addressed envelope to the University of Kentucky laboratory. If the sire and dam samples have not been converted you will experience a delay in receiving your completed certificate of registration for the foal until such time as both parents have been converted.
We do encourage everyone to request the conversion of their breeding stock before applications for foals are submitted, however, do not let the fact that they have not been converted cause you to miss an important fee deadline.
Please remember this is a new process and all of the processing is now being done by one laboratory.
Please note that the hair kit is designed for the horse whose name and number are listed on the collection sheet, and only 1 sample should be mailed in the accompanying envelop. DO NOT USE KIT FOR ANY ANIMAL OTHER THAN THE ONE SPECIFIED. Please follow instructions provided on the back of the collections sheet.
We know that this is new to most everyone, and that there are many situations that can arise, however, we welcome any questions that you may have regarding DNA. If the staff does not have an answer to your questions, we will certainly do everything we can to acquire an answer for you. We value your suggestions and your thoughts regarding this very important program which is being used to help maintain the integrity of our great breed. For more information please call 931-359-1574. Forms for requesting the conversion of horses already blood typed can be found here.
Microchips are available at TWHBEA. The cost at registration is $25 for members, $100 for non-members. You must request and send payment with the registration application.
For more info about microchips, contact TWHBEA at 931-359-1574.
Color Gene Testing can be completed using hair samples submitted for DNA typing. A fee of $25 for each test should be sent directly to the University of Kentucky Lab.
Tests Available:
Tobiano homozygosity
Agouti (black)
Chestnut
Cream (cremello/buckskin)
Lethal White Overo
Champagne
Gray
Sabino
Silver Dapple
For more info about color gene testing, visit University of Kentucky online or call 859-257-4757 ext. 81150. You may also call TWHBEA at 931-359-1574.